Why Starcarz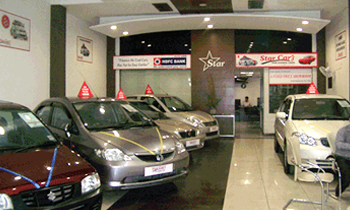 Showroom Picture
STAR CARZ is Punjab's leading organized player in Used Car business. It has Used Car Showrooms in Ludhiana & Khanna. The cars being sold carry the distinguish features such as Non Accidental Certification, Warranty and Road Side Assistance. Since its launch in 2007, Star Carz has been successfully growing its sale figures which are entirely due to the highest level of satisfaction of its customers. The cars being sold are purchased directly from the customers. The payment is made by cheque which ultimately keep a check on the authenticity of the car and its documents and also looks after the accounting problems.
STAR CARZ is a sister concern of M/s star Consultants who are leading DSA of Punjab and are into this business since 1994.During this journey of 17 years we have worked with leading finance companies such as Anagram finance, GE Countrywide, HSBC, ICICI Bank Limited and HDFC Bank Limited. We are also into insurance of Cars and are dealing with leading Insurance Companies.
In other words we are providing One Stop Shop for customers such as SALE of Car, FINANCE of New and Used Cars, INSURANCE and PURCHASE of Certified Car.
The total number of satisfied customers of Star Group as a whole are app. 20000 in the state of Punjab.
Star Trust
(NON - ACCIDENTAL CERTIFICATE)
NON - ACCIDENTAL CERTIFICATE
Star Carz is the only player in the used car market who provides the Non Accident Certificate with every car which clearly states that "THERE IS NO MAJOR STRUCTURAL DAMAGE AND REPAIR TO PILLER, APRON AND FIREWALL" This gives the boost to the customer Satisfaction as buying a non accidental car is the foremost requirement of the customer.
Star Quality Control
(121 quality checks)
121 quality checks
Our every can undergoes rigorous quality checks before it is ready for sale.121 quality checks are conducted from bumper by our technical experts. Thus even the Minor faults of car are rectified before it comes to our showroom for sale.
Star Warranty
(Upto 12 Months warranty on cars)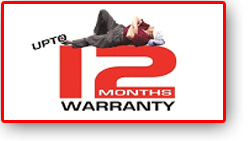 Upto 12 Months warranty on cars
Star Carz Provides 12 months warranty on car subject to some terms and conditions. The warranty is given on petrol cars for 12 months or 10000 kms whichever is earlier and diesel car for 5000 kms or 3 months.
Star Assistance
(24 * 7 Road side assistance (all over india))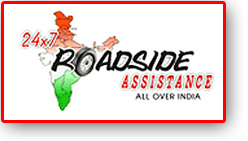 24 * 7 Road side assistance
Star Carz stays with the customer in every thick and thin. For every car sold by the company,24 hour Roadside Assistance all over India is provided to the customer for one year. Following emergency services are provided to the customer :
Towing of vehicle in case of accident
Key Loss
Fuel supply
Tyre burst
Battery jumping etc
The customer has to call a toll free number and the service executive reaches there within 30-45 minutes.
Star Services
(Special finance rates from HDFC)
Special finance rates from HDFC
For finance of used cars we have special arrangement with HDFC Limited. HDFC Bank provides special benefit to our customer such as :
Special reduced rates
Higher loan amount
Minimum documentation
and no Valuation charges